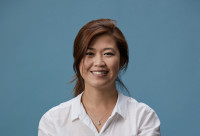 Jas is passionate about design systems, lean UX methodologies and is committed to deliver digital solutions that make a difference for users and businesses. She was lead UX researcher for DIA's Digital Public Service branch on digital inclusion research into former refugees and migrants with English as a second language.

Previously, Jas led the all-of-government Design System work for DIA's Navigate programme. She spent the last decade designing and delivering digital human-centric solutions across different government and private sectors.

Jas received 2 user experience awards from NZ Best Design September 2018 for the work she's around encouraging New Zealanders to save for their retirement.